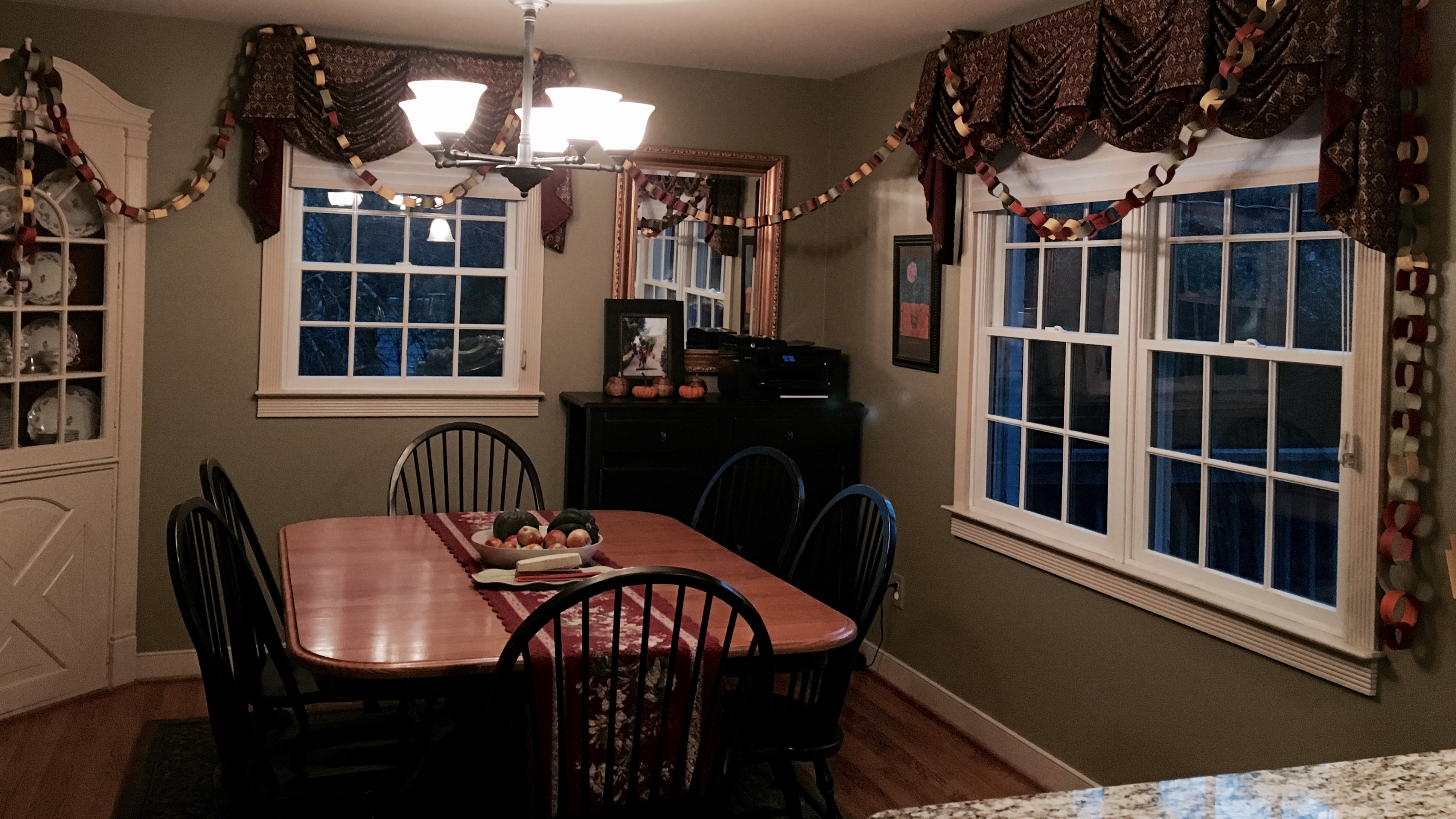 Happy Thanksgiving, guys!
I am so thankful to all my readers and clients for your trust and support this year. There wouldn't be an Amy Abell Wellness without you!
Thanksgiving healthy thoughts and tips you can easily execute this week:
My family and I began the tradition of the Thanksgiving Chain (pictured above) for the month of November a couple years ago. We just keep these strips of paper on our table and when we are eating dinner together or sitting around doing homework, we write down what we are thankful for add that strip of paper to the chain. You could start this week with strips of paper that match your own decor. It has been such a blessing to look back at the handwriting, remembering guests who may have joined in, and what we have been thankful for over the years.
We started hosting Thanksgiving a couple years ago. I recognized the need for a bright & healthy dish amongst all the heavy, traditional favorites. I have added a fresh salad and crisp steamed green beans to our menu along with crudité while everyone is waiting.
Robert Emmons, PhD. is the leading researcher on gratitude. Check out his books Thanks! and Gratitude Works! for tips on reducing stress, improving self-esteem, and living longer. My favorite tip is instead of listing 5 things you are thankful for, pick one thing and list 5 reasons. Try it right now…… Cool, right?
Tricky family dynamics on the big day? Find a family buddy! You guys can help each other stay calm, enjoy your time together and not let crazy Aunt Sally get you down.
Remember to breathe! Your cells need oxygen. Breathing in & out in counts of 3 will not only reduce stress but also help you stay in the moment and enjoy all the holiday season will bring. I was just in Home Depot today taking in the scent of all the evergreens. (Christmas starts Friday in the house!)
Many blessings from my family to yours!
xo,
Amy