Summer time is perfect for pesto. We are headed to Italy this month and the last time we visited I had real Pesto Genovese. Like, actual pesto made in Genova with real Genovese basil. Amazing.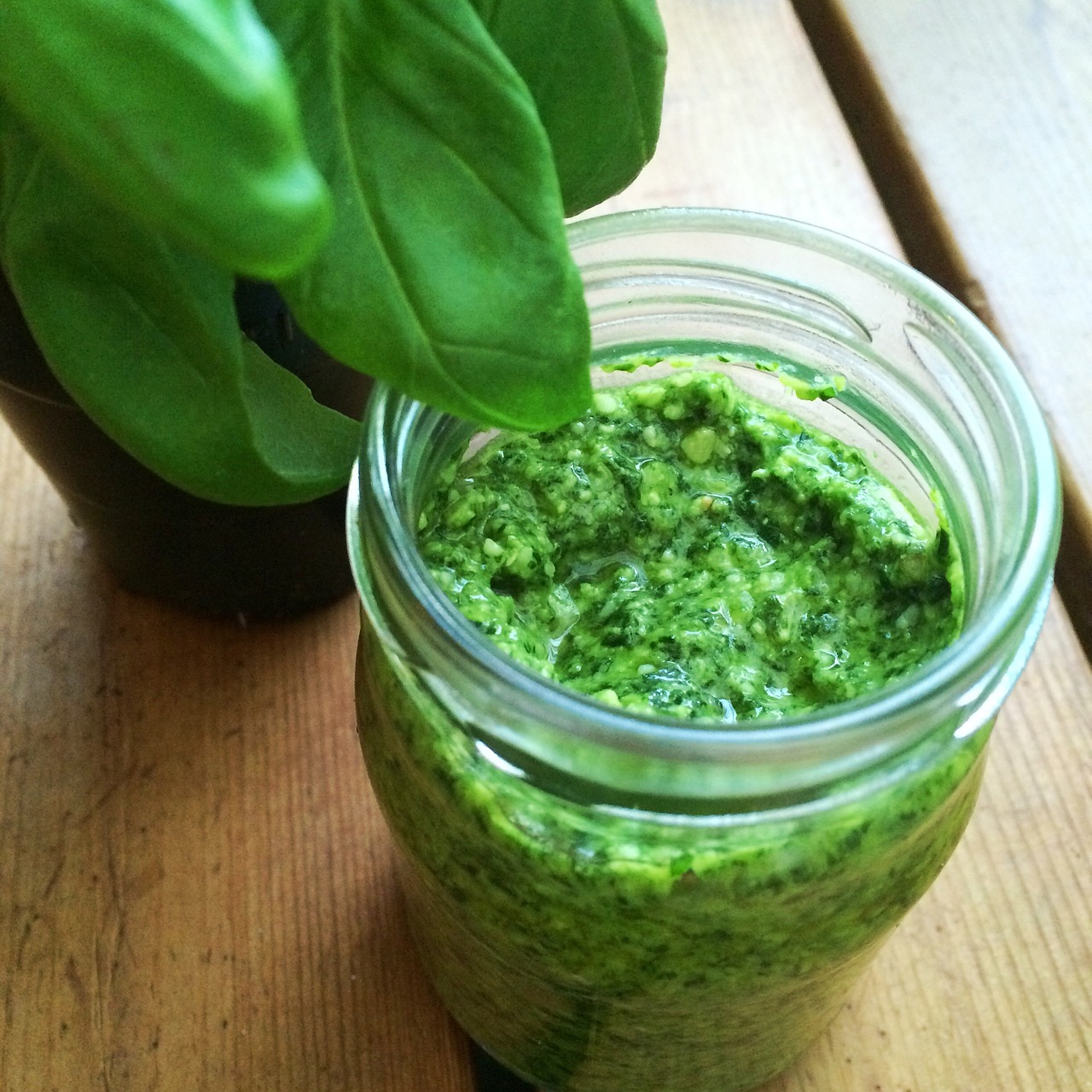 I love making pesto, but also want to eat the most nutritious food I can. I adapted a few different variations of a classic pesto to share the healthiest, tastiest version out there.
Pesto is really a raw "sauce", coming from the Italian word pestare, meaning pound or crush. Since it is raw using a high quality olive oil will yield the best result. I swapped out the traditional pine nuts for healthy, Omega 3-rich walnuts and replaced half of the basil with iron and protein rich spinach.
Use what you've got on hand to make a healthy, easy weeknight pesto.
Amy's Healthy Pesto
1 cup packed basil leaves
1 cup packed spinach
1/4 cup raw walnut pieces
1/4 cup parmesan cheese
3 Tbsp olive oil, high quality
2 Tbsp water
1 clove garlic
1/4 tsp pepper
Variations:
-Toast the walnuts to enhance the nutty flavor
-Use all spinach (instead of basil)
-Try substituting arugula, kale, or collards for the basil and spinach
-Use romano, parmigiano-reggiano or other hard cheese
-Try adding olives and/or lemon juice for some tang
Everyone knows to add pesto to pasta, but also think about:
Adding a small amount to a classic vinaigrette for a cold or hot veggie salad.
Thin with extra oil and water to use as a marinade.
Using as a sauce for grilled meats.
Smear over baked Salmon.
Stir into hummus.
Oh my gosh….Eggs! With a tomato over a slice of whole grain toast. Now I can't wait for breakfast.
How do you like your pesto?